CUSD Governing Board
What Does The Governing Board Do?
The Corcoran Unified School District Governing Board consists of a group of elected trustees who work together to create an environment consistent with the district's mission. The board meets regularly to address school policies, evaluate staff, set educational goals, and ensure our district is managing its finances responsibly.
The school board meets on the 2nd and 4th Tuesday of each month (subject to adjustments due to holidays or special circumstances) in the CUSD boardroom located at 1520 Patterson Ave. We invite members of the community to attend our regular board meetings and participate in board discussions. Stay informed by referring to the upcoming meeting agendas and minutes from our past meetings.
Meet Our Board Members
Corcoran Unified School District Maps
Our Full District View and Plan 2 - Balanced Area maps are available here for your reference.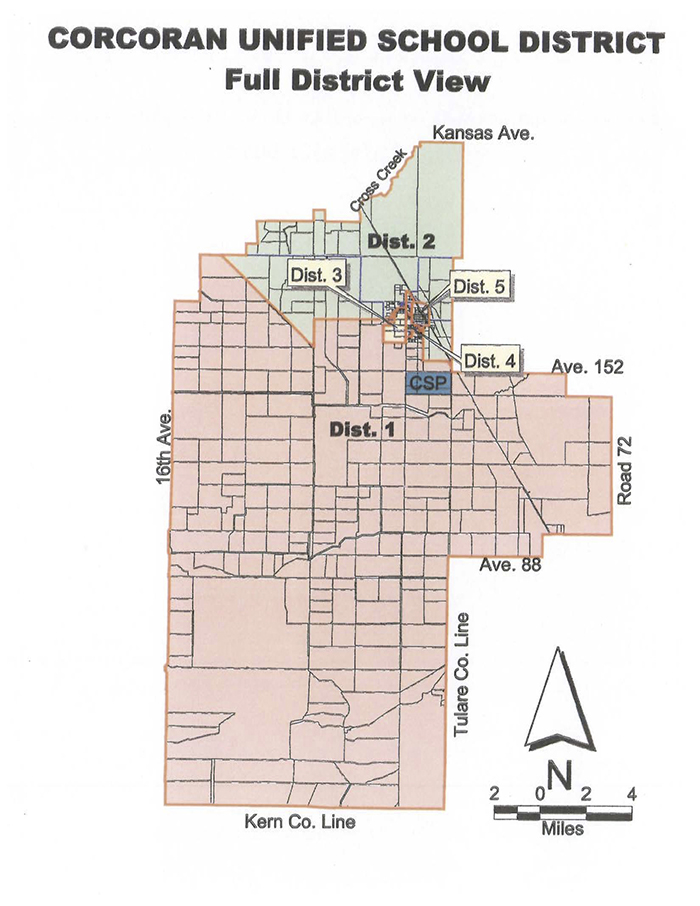 SchoolWorks Map Plan B
Our SchoolWorks Map Plan B is available here for your reference.