CUSD News
There are great things happening at Corcoran Unified School District, and we want to share them with you! Here we will keep you informed of important district announcements as well as success stories about our district, our schools, our teachers, and our students. We want you to feel connected, so please check our News page often and stay in-the-know.
Corcoran Joint Unified School District Superintendent Search
The Corcoran Joint Unified School Board is in the process of conducting an executive search for the district's next superintendent. Leadership Associates, an executive search firm, was selected to advise the board in this important process. Updates will be provided on the Superintendent Search page throughout this process.
Not Goodbye - See You Later!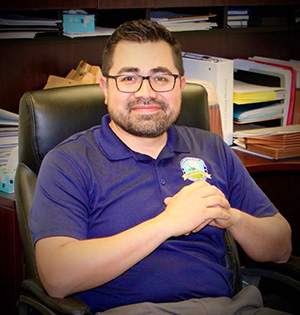 As I reflect on my time as Corcoran Joint Unified School District superintendent, I would like to express my sincere gratitude for the opportunity and privilege to serve the district and the community in this role.
I have had the distinct pleasure of working alongside an exceptional team of educators, administrators, support staff, educational partners, and community partners during my tenure with CJUSD. Together, we have made strides in advancing our students' academic excellence and overall well-being. I am proud of our accomplishments and the positive impact we have made on the lives of the students in our district. CJUSD will do well, keeping students at the forefront of all its decisions.
I am exceptionally grateful for the opportunities and experiences I have gained during my time as superintendent. It has been an honor to serve, and I will always cherish the relationships and memories made during my time here.
I believe in the resilience and potential of CJUSD, and I am confident that it will continue to thrive with the continued support from all educational partners. I look forward to witnessing the continued growth and prosperity of the district, and I am excited to see the positive impact it will continue to have on the students and the community. Once again, thank you for the privilege of serving as superintendent.
I look forward to CJUSD continuing its path toward becoming a Destination District! -- Edward Ochoa