CUSD News
There are great things happening at Corcoran Unified School District, and we want to share them with you! Here we will keep you informed of important district announcements as well as success stories about our district, our schools, our teachers, and our students. We want you to feel connected, so please check our News page often and stay in-the-know.
Congrats, Grads!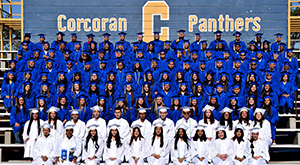 Congratulations to all of our wonderful students in the Class of 2022! We are so proud of your hard work, dedication, and diligence throughout your high school career. Thank you for making these past few years special for us all. We will miss you, and we await to see all the fantastic things you will do!
Mrs. Ybarra Retires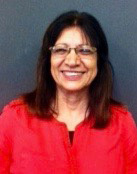 Gloria Ybarra has worked as a paraprofessional at CJUSD for 24 years. She worked at John Muir Middle School as a migrant aide and, years later, was transferred to CHS, where she currently works as a SPED aide.
Mrs. Ybarra says her favorite memory will be when students would share their break and lunchtime with her. She felt blessed that they would spend time with her instead of their friends. While she was at John Muir, a student named Patrick would always talk to her during the break. He was a considerate, polite, and respectful young man who would brighten her day by making her laugh. She is sure now that he still has these wonderful qualities as an adult.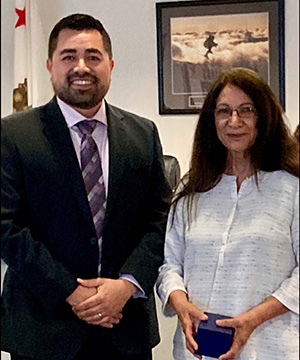 When asked what she was looking forward to in retirement, Gloria answered, "I am not much of a traveling gal, so I will stick close to home. I am looking forward to spending more time with my husband, Lupe; my daughter, Ida; my son, Simon; and my grandson, Joseph. Also, I will now have the time to read, read, read!"
Mrs. Ybarra gave advice to the person that fills her position: "Do not wait for the students to ask for help. Ask them if they need help. Also, one must have a lot of patience, have a sense of humor, and always remember you are there for the students."
Thank you, Mrs. Ybarra, for the love and diligence you have demonstrated for our students all these years. We will miss you!